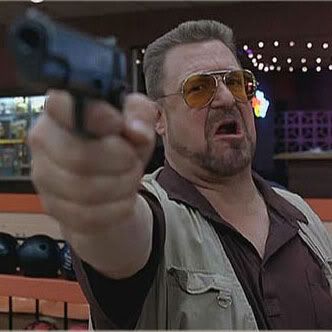 I know its a bit late to blog about this story, but I ran across a Loyolacentric article in the Gambit today regarding guns on campuses.  Louisiana House Resolution 199 proposed that Universities should no longer forbid the concealed carrying of weapons by licensed citizens.  This resolution was defeated and never became law, but it was contentious enough that Loyola University President Kevin Wildes, SJ took a public position on the matter (against).  
Apparently not all of Loyola was not in agreement with the President.  The article details the impending creation of a Students for Concealed Carry on Campus chapter at Loyola University with support from Dr. Walter Block.  Block was quoted in the article wondering why the pro-gun feminist voice was lacking from the discussion, stating that guns are a great equalizer in the physical differences between men and women and would decrease the number of sexual assaults on female students.  Dr. Marcus Kondkar pointed out that such a statement implies a fundamental misunderstanding of sexual assault on college campuses, as only 9% of sexual assault at Loyola occurred at the hands of a stranger.  
The article is a very interesting read indeed.